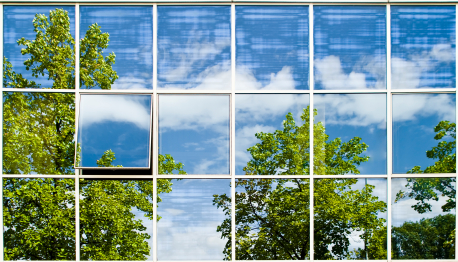 Sustainable, effective, green commercial maintenance.
An Environmentally Sustainable Cleaning Service
The CLEANING CO. utilizes environmentally friendly cleaning systems to save energy, reduce waste, and provide you with a hygienic work place.
Here's Our Green Solutions:

Refined chemical choices.
We use hydrogen peroxide based cleaners. These types of chemicals leave zero air borne contaminates and once dry they leave zero contact surface residues, virtually eliminating the possibility of chemical allergic reactions. It involves properly integrating damp cleaning, vacuuming, and carpet care to lower office dust levels.

Eco-friendly colour coded micro-fibre cleaning.
We use colour coding to eliminate cross-contamination and micro-fibre to ensure complete soil removal.

We Recycle!
In addition to disposing waste and recycling materials, we can also provide commercial recycle systems for your office. From central collection bins to desk site receptacles. Paper, cardboard, light bulbs, cans, bottles, computer items. We are your one-stop shop.